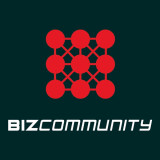 Multimedia content

Images

(2)

See Your Brand Blossom On Bizcommunity (1)
See Your Brand Blossom On Bizcommunity (2)
Source: Bizcommunity |
See Your Brand Blossom On Bizcommunity
As the platform of choice for Africa's most dynamic business communities, Bizcommunity is always inspired by the latest local and international design trends
CAPE TOWN, South Africa, August 29, 2018/APO Group/ --
This September, give your brand the space to bear fruit and blossom on Bizcommunity (www.Bizcommunity.com) - the biggest multi-industry content distribution specialists in Africa.
As the platform of choice for Africa's most dynamic business communities, Bizcommunity is always inspired by the latest local and international design trends. It doesn't get much better than when Japan, one of the world's most advanced design aesthetics, rises to Olympic heights in their TOKYO 2020 bid communications.

The global best impressed us so deeply we found a way to incorporate a homage to the Olympic floral wreath design into our annual spring inventory promotion.

We invite you to see the fruits of your brand activations on Bizcommunity and to reap great rewards on all adspace booked during September 2018.

Buy any ad space on Biz this September and redeem anytime before March 2019

Get 50% off rate card prices on:
Website & mobi inventory
Newsletter inserts (M&M and industries)
Promo mailer
Orders placed during September, may be redeemed for use at any time between now and March 2019.

Give you brand the space to step up to the podium, to bear fruit and blossom on Bizcommunity - the biggest B2B website, catering to 18 multi-industry, professional sectors and niche audiences across Africa.


Distributed by APO Group on behalf of Bizcommunity.
About Bizcommunity's adspace

Bizcommunity's (www.Bizcommunity.com) daily newsletters and BizDaily top story highlights are designed to empower all players in African business with valuable daily and weekly industry content, offering the broadest reach for corporate content via 370,000 newsletter subscribers, 18 industry sectors and 5.9 million monthly newsletters, delivered direct to the inboxes of professionals, management and entry-level audiences across 20 countries in Africa.

Attract a global and pan-African readership of 464,000 for your communictions across 18 industries: Agriculture (www.BizCommunity.com/agriculture), Automotive (www.BizCommunity.com/automative), Construction & Engineering (www.BizCommunity.com/construction), CSI & Sustainability (www.BizCommunity.com/CSI-Sustainability), Education (www.BizCommunity.com/education), Energy & Mining (www.BizCommunity.com/energy), Finance (www.BizCommunity.com/finance), Healthcare (www.BizCommunity.com/healthcare), HR & Recruitment (www.BizCommunity.com/hr), IT (www.BizCommunity.com/IT), Legal (www.BizCommunity.com/legal), Lifestyle (www.BizCommunity.com/lifestyle), Logistics & Transport (www.BizCommunity.com/logistics), Manufacturing (www.BizCommunity.com/manufacturing), Marketing & Media (www.BizCommunity.com/marketingmedia), Property (www.BizCommunity.com/property), Retail and Tourism (www.BizCommunity.com/retail).
Daily and weekly frequency allows advertisers and marketers to pin-point timing of promotional communications, ideal for events and special offers, tactical B2B communications and services.
Review all Bizcommunity products, platforms and stats on our ratecard (http://Advertise.BizCommunity.com) and our content highlights packages at Advertise.BizCommunity.com/calendar.
For further information or tailored promotional packages for your company, service or brand, call now to speak to one of our consultants on 0861 812 000 or email Sales@BizCommunity.com.
The first 20 signed orders will receive a coffee-table edition of the BizTrends 2018/9 Report and one an "Olympic bid-design" t-shirt with our compliments!